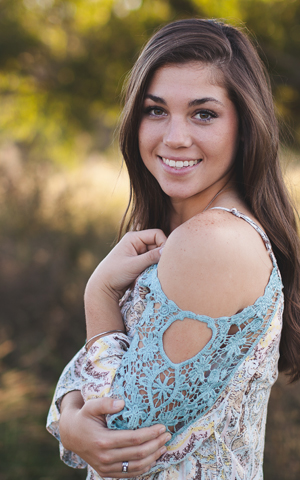 It's only natural that everyone wants their braces to do their work as quickly as possible—whether those are traditional metal or Invisalign® clear braces. With dental technology on your side, you can now cut down on your straightening time.
Click Now for Your FREE Invisalign Consultation
Accelerated orthodontics can dramatically speed up the teeth-straightening process, no matter which straightening process you've chosen!
There are many different options of accelerated orthodontics to choose from, nearly all of which pair well with both traditional and invisible braces:
Some of these accelerated orthodontics methods involve wearing a mouthpiece that emits micro-pulses which encourage teeth to reposition faster, low-level laser therapy, or even small, controlled electromagnetic fields.
Some other options involve making small pinpricks in your gums to speed up your body's natural healing process to straighten your teeth faster.
Whatever system Dr. Marcus uses for you, most accelerated orthodontics methods are based on stimulating bone growth. This means it can strengthen your smile while straightening your teeth!
When paired with Invisalign® invisible braces, accelerated orthodontics can give you a beautiful smile ahead of schedule!
Why Use Accelerated Orthodontics?
The most obvious reason to use accelerated orthodontics is that it prioritizes your time. We know that even the least intrusive invisible braces are still not as convenient as your natural teeth, which is why an accelerated orthodontics method can be such a relief!
Many adults appreciate spending less time in braces, and it can make all the difference to teenagers getting through high school as well. The improved timeframe that accelerated orthodontics can offer you will depend on your teeth. But for many patients, you can often straighten your smile over a single summer!
Another compelling reason to use accelerated orthodontics is the options available to you. You'll be able to use accelerated orthodontics with traditional braces, Invisalign® clear aligners, and other forms of clear ceramic braces and Invisalign® alternatives.
Your dentist can help you decide not only which method of braces is right for you, but which style of accelerated orthodontics will fit best with those braces.
Click Now for Your FREE Invisalign Consultation
How Can You Make Your Accelerated Orthodontics a Success?
Your dentist will give you a full explanation of exactly how to use your accelerated orthodontics, but there are a few key things you can do to make sure you're using these tools as efficiently as possible.
Care for Your Braces
Your accelerated orthodontics can only work as well as your braces! Whether you're using traditional braces or Invisalign® aligners, follow the instructions given by your dentist. Keep your aligners clean, use your elastic bands as prescribed, and take any required steps needed to protect your device of choice.
A little extra care now can save you a lot of wasted time and complications in the future!
Keep in Touch
Stay in regular communication with your dentist. This means reaching out immediately with any problems or questions, and always making and keeping the dental appointments you need. If you're experiencing a problem, it's much better to solve it now rather than deal with the consequences in the future.
Your dentist at Infinity Dental Associates is here to help you get the smile you've been waiting for. We're always happy to help you feel more comfortable with, and confident in, your treatment!
Don't Forget to Floss!
It might surprise you to hear that keeping your teeth clean and healthy can go a long way towards straightening your smile, but it's true! When you care for your teeth and gums properly, they respond more quickly and positively to accelerated orthodontic treatments.
With Invisalign® clear aligners, this process has never been easier—you simply remove the aligners to brush and floss regularly. Doing this will make it that much easier to straighten your teeth and keep happy with your smile.
Accelerated Orthodontics Can Give You Your Dream Smile Faster
Contact your dentist, Dr. Marcus, today to learn more about accelerated orthodontics and what these treatments can do for you!