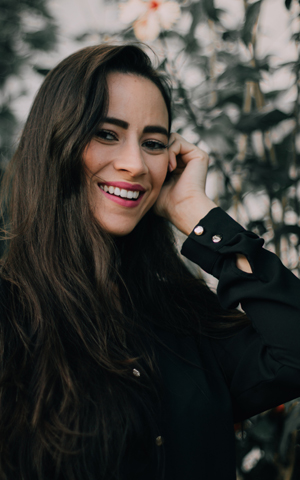 If you've ever experienced a missing permanent tooth, you know that it can be distracting and uncomfortable. Having a noticeable gap in your smile is eye-catching, and that space can make it harder to chew, brush, and floss. Worse, a missing permanent tooth can cause neighboring teeth to shift and your jawbone to deteriorate.
The solution is a dental implant—which can restore your natural smile and your dental health all at once. At our office, getting a dental implant is simple, effective, and a great way to feel confident in your smile again!
Click Now for Your FREE Dental Implants Consultation
What Is a Dental Implant?
A dental implant is a tooth restoration that can replace a full missing tooth—all the way from root to the crown.
The implant itself is a small titanium post placed in the jaw where the missing tooth is. The titanium post will gradually fuse with your jawbone, just like any other surgical pin, so it eventually becomes part of your smile.
Once your jaw has fully recovered, the implant will be topped with a tooth crown. The crown that is placed on top will match your natural teeth color and will look and act just like the rest of your teeth.
With the combination of jaw support and a new dental crown, you can expect your new implant-supported tooth to last a long time and to be as strong as your natural teeth.
You won't need to give your new tooth crown any special care other than your regular flossing and brushing!
Why Receive Dental Implants?
Dental implants are a great way to replace a missing tooth or teeth. No other dental restoration will replace the tooth root, so no other restoration will support your full oral health like a dental implant.
Implants are often used for the following dental conditions:
Click Now for Your FREE Dental Implants Consultation
Missing Permanent Teeth
It's hard to have a missing teeth smile, and no one wants to feel like they have ugly teeth. Fortunately the solution is easy—cosmetic dental implants. A dental implant will fill the hole in your smile and restore it to its original, beautiful state.
If you're trying to repair your smile and are wondering about the benefits of other cosmetic dentistry options, remember that a dental implant can restore an entire tooth, rather than just modifying part of it. If you're looking at veneers vs. implants, for example, a veneer can repair only minor damage on the front of a given tooth, and an implant will replace the tooth entirely.
Improved Dental Health
Your tooth roots are what keep your jawbone healthy and stimulated. If you're missing permanent teeth, the jawbone underneath can start shrinking away from not being used. Dental implants can prevent that—keeping your smile strong and healthy for years to come.
Additionally, if you have a badly infected tooth that can't be saved and is at risk of harming the teeth around it, removing that tooth and replacing it with an implant can stop that infection and keep your teeth and gums healthy.
Dental Bridges
If you are in need of a dental bridge to replace one or missing teeth in the same gap, we can offer implant-supported dental bridges. With an implant securing your dental bridge in place, your implant bridge is extra dependable and durable.
Depending on your specific condition and the types of dental bridges available to you, you may also have the decision to choose a dental bridge vs. implants.
Your dentist at Infinity Dental Associates will be the best resource to help you make your choice. However, implants can generally serve the same purpose as a dental bridge and are often longer-lasting and better for your oral health.
Dental Implants Can Protect Your Smile and Your Health.
The best way to know if you need a dental implant is to come to our general and cosmetic dentist office and talk to Dr. Marcus.
You can call our office to talk to us about implant bridges, whether a bridge or implant is right for you, and the benefits of veneers vs implants. We look forward to helping you get the beautiful, bright smile that's right for you!