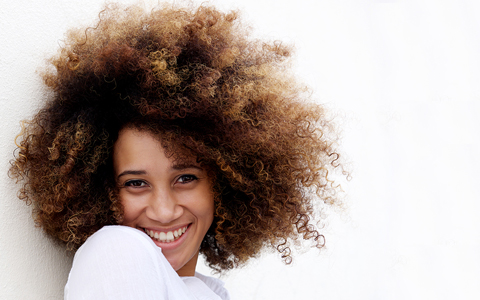 Few teens are excited to wear metal braces during their high school years. The brackets and wires can be eye-catching, and it can take a little more work to properly care for than some teenagers are willing to give. If the teen in your life could benefit from a straighter smile but is reluctant to commit to traditional braces, consider Invisalign® aligners!
Invisalign® teen treatment at Infinity Dental Associates is designed to help meet a teenager's social and extracurricular needs while getting them a straighter smile.
Click Now for Your FREE Invisalign Consultation
Benefits of Invisalign® Teen
Invisalign® clear aligners are especially great for teens for the following reasons:
Discreet: Invisalign® aligners are transparent and nearly invisible. This can be a huge relief for teenagers who don't want their braces to be the first thing people see.
Convenient: Invisalign® clear braces won't restrict their lives! The aligners can be removed for eating all foods, and they won't stand in the way of playing sports or instruments.
Hygienic: Because Invisalign® clear aligners are removable, it's easier for teens to keep them and their teeth much cleaner throughout the treatment than with traditional braces. 
Even more importantly, the Invisalign® teen system is specifically designed with teenagers in mind.
One of the most important elements of Invisalign® teen treatment is the fact that the aligners are able to adapt to new teeth as they grow, where traditional braces can struggle to adapt to teeth that are constantly changing.
Invisalign® aligners will automatically guide newly erupted teeth into place, which is a significant advantage for a teenager who's still growing. Similarly, Invisalign® teen treatment has a feature that allows their aligners to help guide tooth roots into place as well as the teeth themselves, for a strong smile with a solid base.
We also know that between school, friends, work, and activities, the average teenager is busy. It can be only too easy to misplace an aligner. This is why the Invisalign® teen program comes with up to six replacement aligners for no extra charge!
Talk to your Invisalign® dentist to make sure you're taking advantage of this opportunity for a few extra aligners. They can be the difference between your teen getting their smile on schedule or losing progress due to a lost aligner.
Click Now for Your FREE Invisalign Consultation
How Can You Make Sure You Teen Has a Good Experience with Invisalign® Invisible Braces?
While the Invisalign® teen treatment may have a few different features, the core Invisalign® experience is the same. Make sure your teen understands the importance of the following Invisalign® features, and they'll have a straight smile soon enough!
Keep Your Invisalign® Aligners Clean
It's important for anyone using Invisalign® aligners to keep those aligners clean, and it can be especially important to remind your teenager to make clean aligners a priority.
Anyone using Invisalign® aligners should clean both the aligners and their teeth every morning, and rinse and brush the aligners after every removal.
There are plenty of alternate ways to maintain your aligner hygiene as well. Feel free to ask your Invisalign® dentist how to use Invisalign® cleaning crystals, for example, or what other cleaning methods they recommend!
Wear Your Invisalign® Aligners as Often as Possible
It's no surprise that the more your teen wears their Invisalign® aligners, the faster they can get the smile they want. Make sure your teenager understands the importance of wearing their Invisalign® clear braces as often as possible, for a total of at least 20–22 hours a day—even if it's sometimes tempting to remove them!
Your teen will be able to get their smile on schedule and feel proud of their progress when they wear their aligners regularly.
Keep in Touch With Your Invisalign® Dentist
Whether you or your teen is the point of contact with your Invisalign® dentist, make sure there's frequent communication between you. This includes making sure your teenager goes to all the necessary appointments.
When your dentist is involved in the process, you can have the confidence to ask questions, make sure your treatment is going as planned, and catch any problems before they have time to develop.
Invisalign® Teen Is a Great Alternative to Traditional Braces
Contact us today to learn more about what Invisalign® teen can do for you and your loved ones!