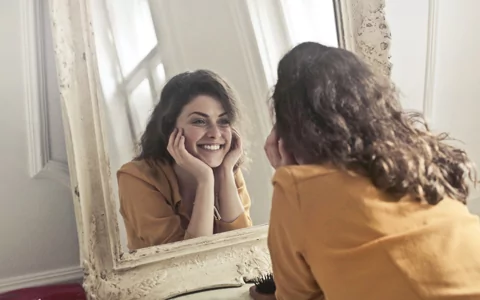 If you or a loved one has ever wished for straighter teeth, look no further! Here at Infinity Dental Associates, we can help get you the straight teeth you've wanted easier than ever—with Invisalign® clear aligners.
If you have heard of Invisalign® straightening, you've probably wondered about the benefits of clear braces vs. metal braces. You might even have a secondary list of questions:
How much does the Invisalign® process cost?
How long does an Invisalign® treatment take?
Does Invisalign® straightening hurt?
Does Billie Eilish use Invisalign® aligners outside of her music videos?
We might not have all the answers when it comes to Billie, but as your local Invisalign® dentist we are pleased to be able to answer any of your questions about the Invisalign® process here at Infinity Dental Associates. We'll help you decide if Invisalign® clear teeth aligners are right for you!
Click Now for Your FREE Invisalign Clear Aligners Consultation
What Is Invisalign® Straightening?
Invisalign® straightening offers the same straight, beautiful teeth that traditional metal braces do, but with additional benefits!
Metal-Free | This Invisalign® alternative can straighten your teeth without metal wires or brackets, instead offering smooth, transparent trays.
Comfortable, Easy System | These trays are customized to fit comfortably over your teeth and will straighten them over time.
Clear and Discreet | Invisalign® users also appreciate the transparent nature of the trays, making the Invisalign® process much more subtle than traditional braces.
Removable | Because these trays aren't attached to your teeth, you'll also have the freedom to take them off when you need to! You won't have to worry about flossing around metal brackets or avoiding specific foods when you have the ability to take your aligners out at will.
Across the board, Invisalign® braces are a great way to straighten teeth. If you have any questions, come visit us at Infinity Dental Associates for an Invisalign® consultation to see how they could make a difference in your life!
Click Now for Your FREE Invisalign Clear Aligners Consultation
What Is the Invisalign® Straightening Process?
The Invisalign® straightening process works by using removable, clear aligners to gradually shift your teeth into place.
The first step of the procedure is to meet with your Invisalign® dentist. We'll be able to help you determine whether Invisalign® straightening is right for you. From there, we will create custom Invisalign® trays to gradually move your smile into a perfect position.
In order to achieve your Invisalign® smile, you'll cycle through a set of Invisalign® trays. Each tray will gently reposition your teeth a little more over time until you've got the smile you want.
We will make sure you know your schedule and have the trays you need to stay on track with your straightening process.
These trays might feel a little tight on your teeth, but shouldn't be painful. The answer to the question 'does Invisalign® straightening hurt?' should always be no! We will do everything we can to make sure your Invisalign® experience is as comfortable as possible.
Is Invisalign® Straightening Worth It?
We think so! But you don't need to take our word for it—as your Invisalign® dentist, our goal is to give you the chance to learn that for yourself.
During the straightening process, Invisalign® clear aligners are almost totally transparent, which means that you won't have to worry about metal braces catching the light in person or in photos. Nobody needs to know you're using Invisalign® aligners unless you want them to!
But even more important than the process itself is the final result. You can expect your Invisalign® results to match those you'd get from traditional braces, which means your teeth will be as straight as you'd like them to be.
Your Invisalign® dentist or Invisalign® orthodontist will be able to work with you to make sure you get exactly the smile you want that will last for years to come!
[videos video="Invisalign"]
Try Invisalign® Aligners to Get a Straight Smile in Comfort
Contact us today to get started on the Invisalign® process and take the first step towards a new and improved smile!
Click Now for Your FREE Invisalign Clear Aligners Consultation