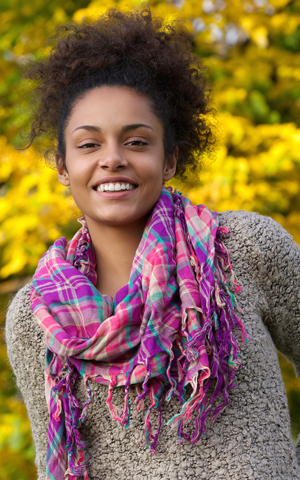 Thinking about using Invisalign® aligners? A free consultation could be exactly what you need to help you determine whether Invisalign® clear aligners are the right fit for your needs, your schedule, and your wallet.
These consultations are designed to be completely free—that includes being free of any stress or pressure. You won't be pressured into committing to any treatment after this consultation. Instead, this is an opportunity to ask any questions you might have and get valuable information in return. Your consultation is designed to benefit you specifically!
Click Now for Your FREE Invisalign Consultation
What Happens at Your Free Invisalign® Consultation?
You can expect a few different steps in the process when you come in for your consultation, each geared towards making sure your Invisalign® experience is as smooth and effective as possible. Your Invisalign® dentist is here to answer your questions and make you feel confidence in the process, so don't be afraid to take advantage of their expertise!
Evaluation
The first step in your consultation is an overall evaluation. Your Invisalign® dentist will be able to closely examine your teeth to make sure an Invisalign® treatment is a good option for your and your teeth in particular.
This is also a great opportunity to ask your dentist any questions you might have about the Invisalign® process as a whole:
How much is Invisalign® treatment?
Are Invisalign® clear braces covered by insurance?
Can Invisalign® aligners fix overbite?
Is there a specific Invisalign® cleaner your dentist recommends?
Is Billie Eilish an Invisalign® user in real life, or only in her music videos?
Come prepared with your questions and your consultation can help you understand every aspect of the Invisalign® process!
Click Now for Your FREE Invisalign Consultation
Impressions, Scans, and X-Rays
If you and your dentist decide that Invisalign® aligners are a good fit for you after your evaluation, it's time to start collecting some dental records. These records will probably include some combination of x-rays, bite registration, dental impressions, and photos.
X-rays will allow your dentist to understand not only your teeth, but your jawbone and tooth roots as well.
A bite registration will show how your upper and lower jaws fit together, so your Invisalign® dentist will know what your bite looks like and whether it needs correcting.
All of these elements combined will provide an extremely comprehensive look at your teeth and jaws. By gathering all this important information, you can count on your Invisalign® aligners to fit the way they need to and shift your teeth correctly.
Treatment Plan
Once your Invisalign® dentist has all the information they need, they can fill out a prescription for your Invisalign® treatment. This prescription will contain all of the relevant information from your scans and dental records, as well as the guideline to creating your customized Invisalign® aligners.
If the Invisalign® consultation has convinced you that Invisalign® braces are a good fit for you, you can easily take the next step towards making that a reality. Your transparent Invisalign® aligners will give you a straight smile in no time!
Why Take Advantage of Your Free Invisalign® Consultation?
Invisalign® clear braces are a great resource! Like traditional braces, they can effectively straighten teeth, but they can do so without the eye-catching and occasionally irritating metal brackets and wires.
These free Invisalign® consultations provide people with the resources and information they need to get started on the Invisalign® process and improve their smile.
A straighter, healthier smile often means increased self-confidence and a happier patient, which is something we always love to see.
Click Now for Your FREE Invisalign Consultation
Use Your Free Invisalign® Consultation to Learn Whether Invisalign® Braces are Right For You
Contact us today for a FREE Invisalign® consultation! This consultation is the beginning of the Invisalign® process and the first step towards getting the straighter smile you want.
Fill Out Form Below For Your FREE Invisalign Consultation