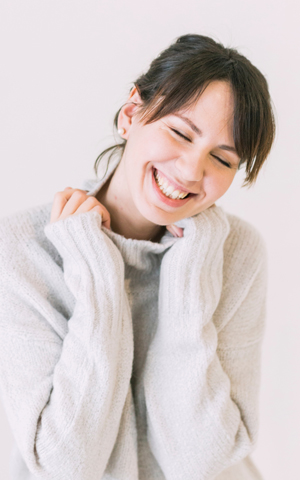 Dental veneers are a great way to fix teeth that are chipped, discolored, or misshapen. With so many benefits to offer, our porcelain veneers are one of the most effective aspects of cosmetic dentistry.
If there are aspects of your teeth that you'd like to change, veneers might be just what you need to make your dream smile a reality!
Click Now for Your FREE Porcelain Veneers Consultation
What Are Dental Veneers?
Dental veneers are thin porcelain shells that are placed on the front of one or more teeth. Because we have the power to shape these shells to fit your specific needs, your veneers will be able to cover any flaws that might have been bothering you. Whether you've got a stain you'd like concealed or an uncomfortably chipped tooth, veneers can help!
Our porcelain veneers are permanently bonded to your natural teeth, which means you can expect them to be durable and long-lasting. They also won't require any extra care compared to the rest of your smile. We will also make sure your veneer teeth match your natural teeth color, so you'll never have to worry about your veneers standing out.
What Is the Dental Veneers Process?
The first step, as always, is to visit our cosmetic dentist office to speak with Dr. Marcus about whether this treatment is right for you. Once you've done that, your dental veneers process can begin!
Your dentist at Infinity Dental Associates will ask for your input on your smile design, and we will create your custom veneers accordingly.
In order to successfully place a permanent veneer, teeth preparation is usually your next step. This process is not as daunting as it sounds. It involves removing a very thin layer from the front of your natural tooth so that your new porcelain veneer can be placed comfortably without adding any extra thickness to your teeth.
Once your dental veneers have been placed, they will be permanently bonded to your affected teeth.
With our method, your veneers will look and feel natural in your mouth! Your beautiful new smile is ready to display!
Click Now for Your FREE Porcelain Veneers Consultation
Frequently Asked Questions About Dental Veneers
We are passionate about helping people understand the ins and outs of their cosmetic dentistry procedures. If you have any questions about your veneers that aren't on this list, reach out to us at Infinity Dental Associates today!
How Much Do Veneers Cost?
The cost of your veneers will depend on your smile design and the style of veneers you choose. On average, composite veneers cost less than porcelain veneers cost for the same stunning results, although they don't generally last as long.
Insurance also plays a role in your total cost. How much do veneers cost with insurance? For an accurate answer, look at your insurance plan and talk to your dentist in person. It's important to fully understand the costs before beginning a procedure!
Are Veneers Permanent?
Because you'll need tooth preparation in order to place a veneer, you will need to wear veneers on that tooth, or teeth, permanently. Most veneers will last up to a decade or more before you'll need an update.
How Long Do Veneers Last?
A typical veneer will last for a minimum of ten years without issue. This amount of time depends on the care you give your dental veneers, as well as the style of veneer you've chosen.
On average, composite veneers cost less than porcelain veneers, but don't last as long. Porcelain veneers can last around five years longer than composite veneers!
Dental Veneers Can Give You a Beautiful Smile That Will Last For Years
If you'd like to schedule an appointment or learn more about what our porcelain veneers can do for you, contact us at Infinity Dental Associates today! We are excited to help your smile reach its potential.