Is Invisalign® for me?
The Invisalign® system has been successful in giving hundreds of thousands of amazing smiles to both teens and adults. We will create your individual treatment plan using Invisalign®'s clear custom-molded aligners
What is Invisalign®?

Invisalign® uses a series of clear aligners that are custom-molded to fit your teeth. The virtually invisible aligners gradually reposition your teeth into a smile you'll be proud of.
Teeth that are crowded or too widely spaced can create unhealthy conditions, including swollen gums, redness and pocketing, all of which are signs of periodontal disease.
As Invisalign® invisibly straightens your teeth, it can also do great things for the health of your mouth.
Invisalign® advantages over braces
Now nothing comes between your lifestyle and having an incredible smile because Invisalign® offers you comfort, convenience and virtual invisibility during treatment. With Invisalign® you can:
• Be as active as you like because Invisalign® won't hold you back
• Remove your aligners for special events, eating and brushing
• Unobtrusive in business meetings or social gatherings
• Feel more confident everywhere you go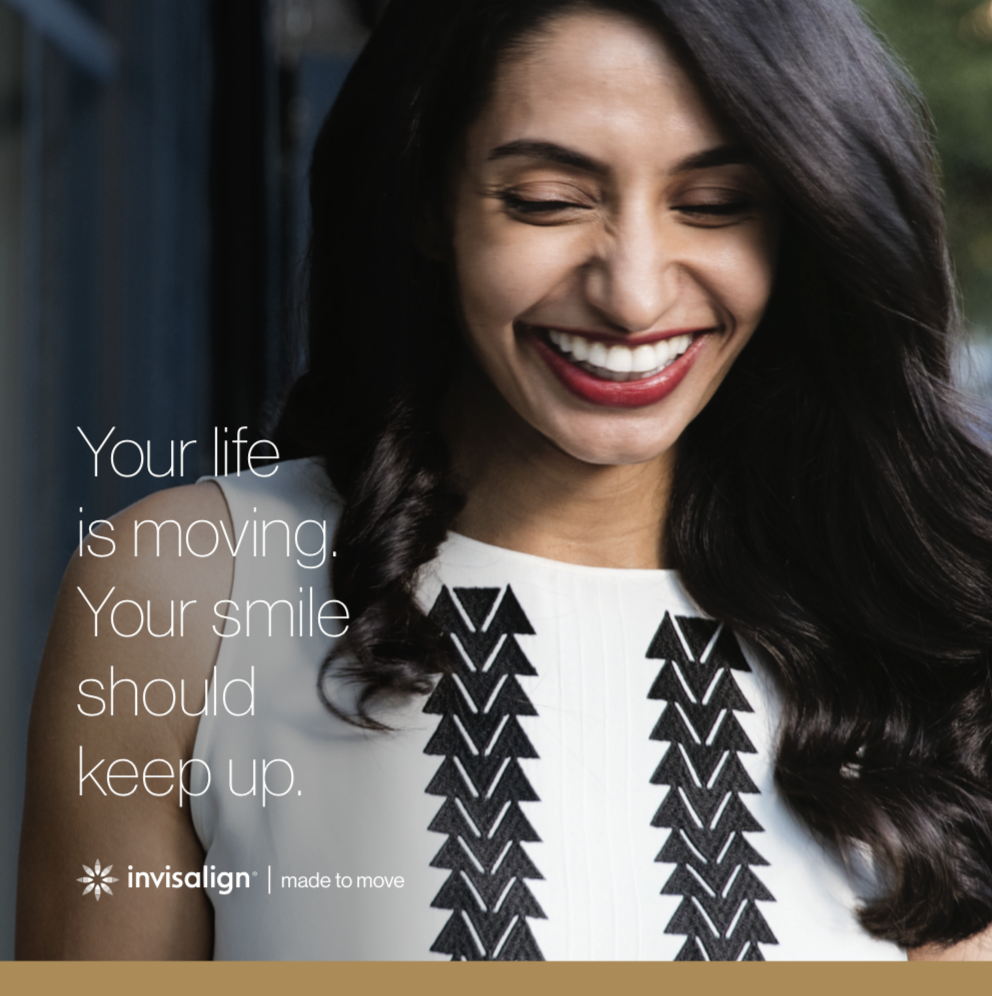 Lifestyle
✓ Easily removable for eating and drinking
✓ No emergency visits for broken brackets and wires
Appearance
✓ Virtually invisible
Hygiene
✓ Easily removable, so you can keep brushing and flossing as usual
 Material
✓ Made from SmartTrack® material, for more predictable, controlled tooth movements
Comfort
✓ Every aligner is trimmed based on each user's gum line for better comfort and appearance
Tracking
✓ Blue compliance indicator makes it easy to ensure teens wear aligners enough
Payment
✓ Covered by many orthodontic insurance plans
✓Backed by the Invisalign Teen Guarantee: if you're unsatisfied with treatment within the first six months, you can switch to braces at no additional cost