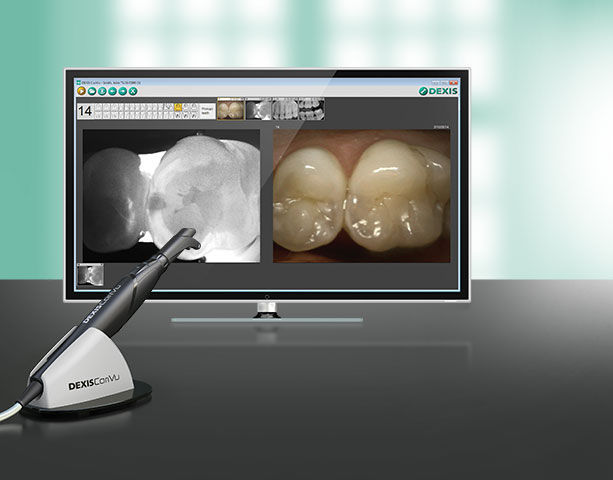 CariVu – Caries Detection Device: A brilliant new approach to discovering caries and cracks.
What makes CariVu unique?
Uses transillumination technology that makes enamel appear transparent while porous lesions (cavities and racks) trap and absorb light (shows up dark).
Allows the dentist or dental hygienist see through the tooth, revealing its structure and the actual structure of any carious lesions.
CariVu images read like familiar X-ray images (shades of grey).
Uses non-ionizing radiation (light only) which is ideal for children, pregnant women and patients who are X-ray averse
When used together, a radiograph, a transilluminated image and an intra-oral photo provide a comprehensive picture of the health of a patient's tooth.